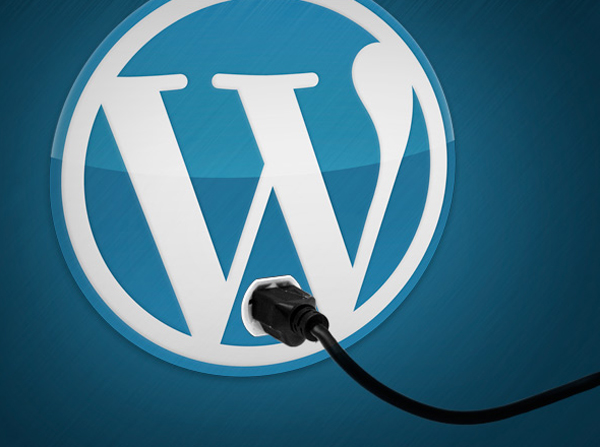 Just like its counterpart WordPress themes, there is a new WP plugin being added to CodeCanyon (ThemeForest) website each and every day. Compiling my last collection, I came across a few new releases that I think are going to be an instant hit this year.
Sometimes plugins are simple add ons to already great products while some are entirely new concepts, making for some pretty interesting design options.
In order to offer you the best possible choices, I have decided that for all intents and purposes, I would create a separate collection at a later date just for add on type plugins and stick solely to new releases in this collection.
The plugins in this list are designs and concepts that I think will become popular in the next little while because they have something truly unique to offer. WordPress has taken web design to new heights, these plugins will take your designs even further.
Plugins are often created as the result of a demand or need, such as was the case of a multitude of event management plugins which were developed because travel agencies, wedding planners and hotels needed an easy way to handle bookings and keep track of dates and events. These types of plugins are now considered a standard in newer themes because there are a great tool for a variety of businesses.
What is next, is only limited by our imaginations.
These are ten of the newest and "most promising" plugins that have recently been introduced to CodeCayon (Themeforest).
Please take note:
As always, each plugin in this list is but a few weeks old and may not have been fully tested. Consult the documentation and test them before buying. I can only judge a theme or plugin based on how it works on my system and my server setup.  It is hard to determine how your setup is configured and any issues you might have should be discussed with the author of the theme.  My reviews are only guidelines and my opinion of the best tools for WordPress.
If you want to view some of the most popular plugins that have been around for quite some time, you can view them here: ten most popular plugin reviews.
---
Pay What You Like ~ Donation Savvy
Speaking of new plugins to watch out for, released just this past week, the WordPress Pay What You Want Plugin is an awesome plugin with a brilliant and unique concept.
It was created for website owners to accept flexible payments for downloadable products such as e-books, images and videos. Integrated with Stripe, it is easily installed using a simple shortcode which places the payment form on any post or page. Your clients choose to pay the price that you suggest or enter their own amount before providing payment details.  Downloads will only begin once the entire payment has been processed.
This is a great solution for non profit agencies who want to offer images, books or rewards as part of a donation reward system or developers who create free programs and rely on simple donations to finance future endeavours.
Every dollar counts, and even if your clients only pay one dollar per file, if you sell a million of them, it is certainly worth the effort.
Every aspect of the plugin is customizable from the admin menu. Adding the download is as simple as providing the URL in the right field.
If you're looking for an easy solution to offer downloadable products without having to change your entire website, this plugin definitely offers a reasonable alternative.
Coder ~ Smart & Sexy
Trying to change one line or segment of code in your theme or plugin can be almost impossible with the current editor in WordPress. The editor offers nothing more than a basic plain text version and it is like looking for a needle in a haystack. Without an expensive or advance editor sometimes it simply cannot be done.
The Coder plugin created by html-lad offers a welcome relief and a great alternative to the current WordPress editor. The plugin is an advanced system that you can use directly from the admin panel of your installation, there is no need to use third party editing tools.
This is quite a handy tool if you happen to be out of the office and have no access to an editor.
Coder makes editing a breeze with fancy features such as full screen, drag and drop text insertion, search find and replace short-cuts, color coding, matching parentheses, multiple undo and redo and error fixing – if you happen to save a file with a fatal error that breaks the administration of the coding, the last working version of the file will be returned, and you will be notified with a message that indicates you have an error in your code.
Finally a plugin that is smarter than you, Coder saves you from code edit disasters and if you have ever had one, you can appreciate the importance of this.
Advanced Forms ~ Finally an easy solution!
WordPress Advance Form plugins added to ThemeForest just today, is exactly what it claims to be, an easy to use advanced form builder.
If you have ever had the priviledge to build forms from scratch or use a standard form building plugin, you will no doubt agree, that it is often one of the most tedious and difficult tasks. Forms never seem to fit properly on the page, there is never enough fields to choose from, the captchas are difficult to incorporate and you can never customize it the way you want.
With an easy to use drag and drop builder, you simply choose from the 33 different elements and place them on the form where you would like the form to be. This is child's play in comparison to some of the form builder plugins currently available.
The form can be translated into more than ten languages and the plugin is already WordPress 3.8 compatible.
It is definitely a plugin to look for in the near future and it will be interesting to see how popular it becomes.
Pop Up Revolution – You Gotta Have this!
Another new kid on the block, the WordPress Pop UP Revolution plugin is about to create a stir in the Marketing industry with its clever call to action features.
Every Marketing guru knows that the success to building lists is to capture emails. Is there a better way to capture them than with a large popup that your visitors will see when they arrive on your site?
Granted, pop ups do tend to get annoying, but they are highly effective when they are used properly. With Pop Up Revolution you can create popups that people will actually want to see because they are actually nice looking and offer the product or service right on the screen. Users can also use their social media logins to interact with them, how cool is that?
Instead of your visitors having to find a place on your website to subscribe and download the things they want, you can offer it all right from the main pop up screen. Convenient for them, productive for you ~ brilliant, from a design and marketing standpoint.
Iconize
Who does not love icons?
Icons are the easiest way to add color and design to a page, as well as, help to highlight content or create divisions. The Iconize plugin from mladen16 allows you to create your very own icons with a simple to use tool that contains over 2000 ready made icons in a variety of different font presets including the ever popular font awesome set.
Simply choose the icon set you want to use, choose the icon you want to edit and customize it with a few clicks to change the background, make it larger, smaller, sharper, rotate to the right or left and even create a cool spinning effect.
Iconize lets you create hundreds of personalized icons in a matter of minutes saving you valuable time not having to find an icon that matches your site's color and design.
This plugin is Iconic!
Social Slide-out Tab Menus
Simply, one of the nicest looking slide out sharing tabs tools that I have seen in a long time, the Social Sidebar is sure to be a hit with bloggers everywhere. Out of the way until needed, the icons are colorful enough to be noticed, but neatly arranged so they do not take away from the post itself.
Perfect for a full screen image theme, the icons will compliment the image rather than over take it.
While it does take a bit of coding, it is still a very nice, clean looking sharing tool that will be suitable for a huge amount of websites.
Ads Portfolio
If you do not already have a portfolio in your theme or want a unique way to display ads, the Ad Portfolio plugin offers a pretty nice alternative. The plugin comes with four ready made pre set "advertising" pages. Simply create the advertising as you would any other post and add it to the category that you want displayed.  If you want to separate it from your regular posts, give the categories a unique name. The hover effect has a small excerpt, which is perfect for allowing a description of the product.  Like most portfolios it is filterable by category and makes for a perfect way to categorize your ads.
The image showcase is perfectly sized at about 125 x 125 which is the standard for most small ads and is rather nicely laid out.
Web 2.0 Directory Plugin
Turn your website into a fully featured directory listing or add a small advertising revenue generator.
Web 2.0 Directory plugin is easy to use and set up and you can build just about any kind of directory style website you can think of such as classifieds, events, cars, bikes and boats or a combination of all of them. As small business owners struggle to gain recognition on the Internet, more and more they are looking for ways to get their sites added to directories.
Take advantage of this and profit from a paid directory listing site, blog or small advertising page.
Some of Web 2.0 directory's core features include a contact owner form, google map integration, category icons, 2 types of images galleries for the listing pages and a highly powerful search features.
---
Handy Widget Plugins
Simple Ads Widget Tool
If you are looking for a simpler solution to creating advertising revenue, the Simple Ads Widget tool is probably the best option available. The plugin creates a small widget slideshow (carousel) that has social sharing features embedded directly below each advertising for easy sharing.  Having too many sharing tools makes a website look busy, however, this plugin does a great job of making it look clean and seamless.
I really like the way the widget is designed and if you have a huge amount of affiliate advertising, its also a great way to share them on your social media platforms.
Simple Ads comes with a variety of options such as a cool calendar view that you can easily drag your ads into a particular date . Schedule ads to start and stop ahead of time saving you tons of time.
In my opinion, many of the widgets available today are not very useful, this is definitely not one of those. It is highly practical, easy to use and will boost your advertising dollars a great deal.  For a mere thirteen dollars it has a huge ROI factor.
 Latest Images Widget
The latest images widget plugin is another clean and elegantly designed widget that displays your latest images in a small gallery or portfolio in your sidebar.  Make added viral use of all the images in your website with this neat little plugin that is easy to use and configure.
Another great tool for bloggers, the latest images plugin is one of the newest image widgets available on codecanyon.
---
As you can see by the list above, WordPress themes and plugins just keep getting better and better.
Almost everything is possible when it comes to functionality these days including adding a complete Web 2.0 Directory in a matter of minutes.  It will be interesting to see what else 2014 will bring us in terms of new and exciting features.  It has gotten off to a good start and I must admit, I have not been disappointed so far. 
Is there anything application that you would like to see created or a functionality that you need that has not already been developed?  If so, we would love to hear your feedback and see what our readers can come up with.
 Follow us on twitter @wpthemes_org  or facebook for fun and interesting tips and tricks for WordPress.